Listening Room To Host 35th Consecutive Sold-Out Already Gone Show
Already Gone is the region's most popular Eagles tribute, but they're becoming known for their originals as well. They'll be performing their 35th consecutive sold-out show at Main Street Crossing in Tomball, TX on March 12, 2020.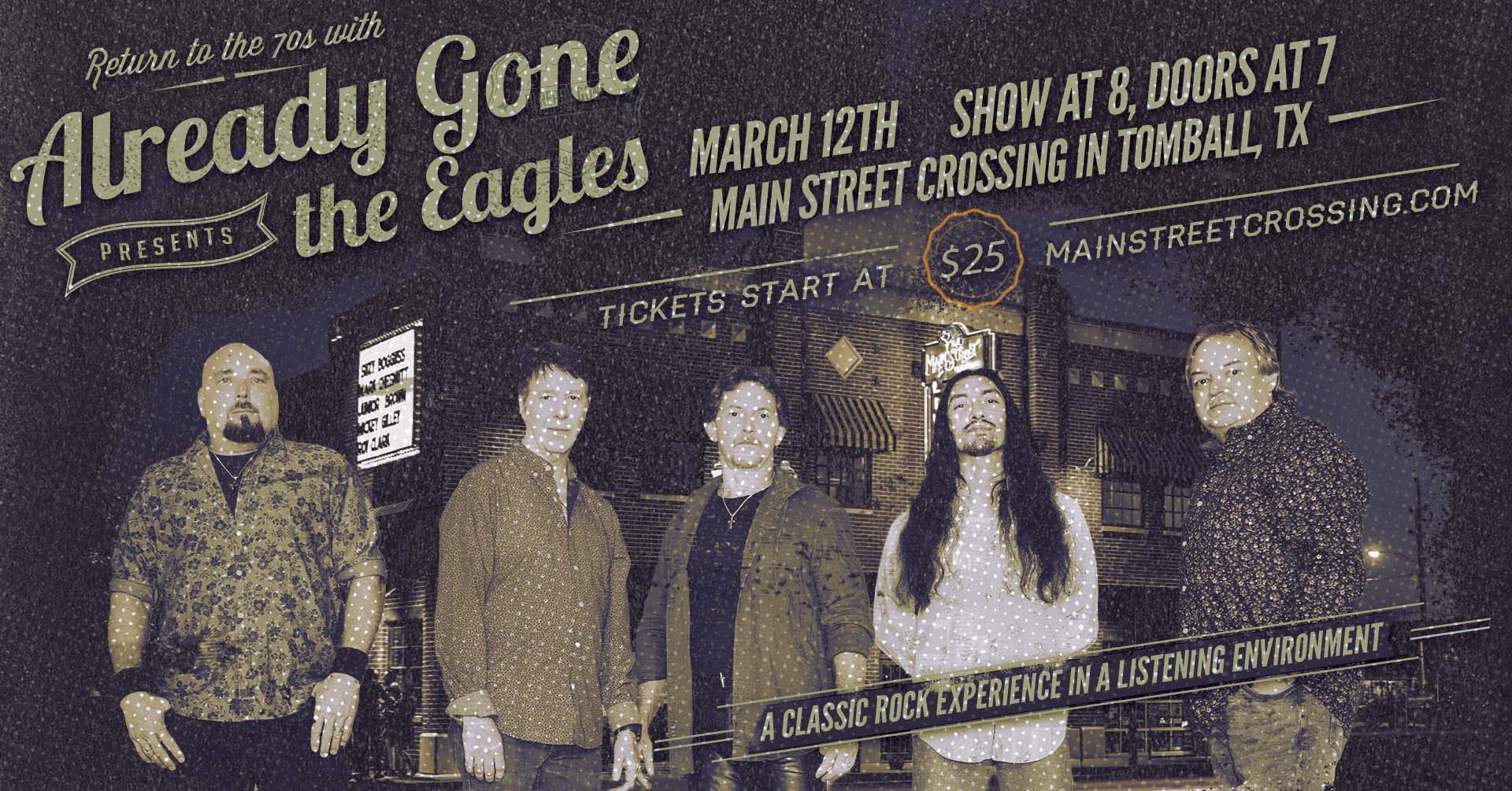 Already Gone continues the sold-out show streak at Main Street Crossing in Tomball. This will be our 35th consecutive sold-out show, which is certainly impressive, but temper it with the fact that Main Street is a listening room and attendance is capped at about 150.
If you've never been to a listening room, it's a different way to experience music. The smaller setting makes it much more intimate; Main Street touts seats that are not more than 45′ from the stage, something that makes direct conversation with members of the audience much easier.
The musicians, and the music, don't have to compete with the cumulative noise from ringing cell phones, tvs, conversations, or lines of people at the bar ordering drinks. Patrons are free to enjoy a glass of wine, dinner, or a dessert delivered their table and focus on hearing every note and really experiencing the performance.
Understandably, listening rooms are a big favorite with most musicians, and Main Street is one of the finest examples of these venues that are quickly disappearing in the hubbub and noise of modern society.
Main Street Crossing features talented musical acts nearly every night of the week, so there's never a bad time to go. Just make sure to get your tickets early if you're going to see Already Gone!
Get more information about the show, including times, directions, and tickets!