Already Gone Rocks Out to Give Back: Eagles Tribute Band Performs for Cancer Charity
On February 4th, the rhythm section of Already Gone, an Eagles tribute from Houston, TX, returns to their roots for a performance at St. John Theatre in Reserve, LA that will also benefit area charity Perry's Posse.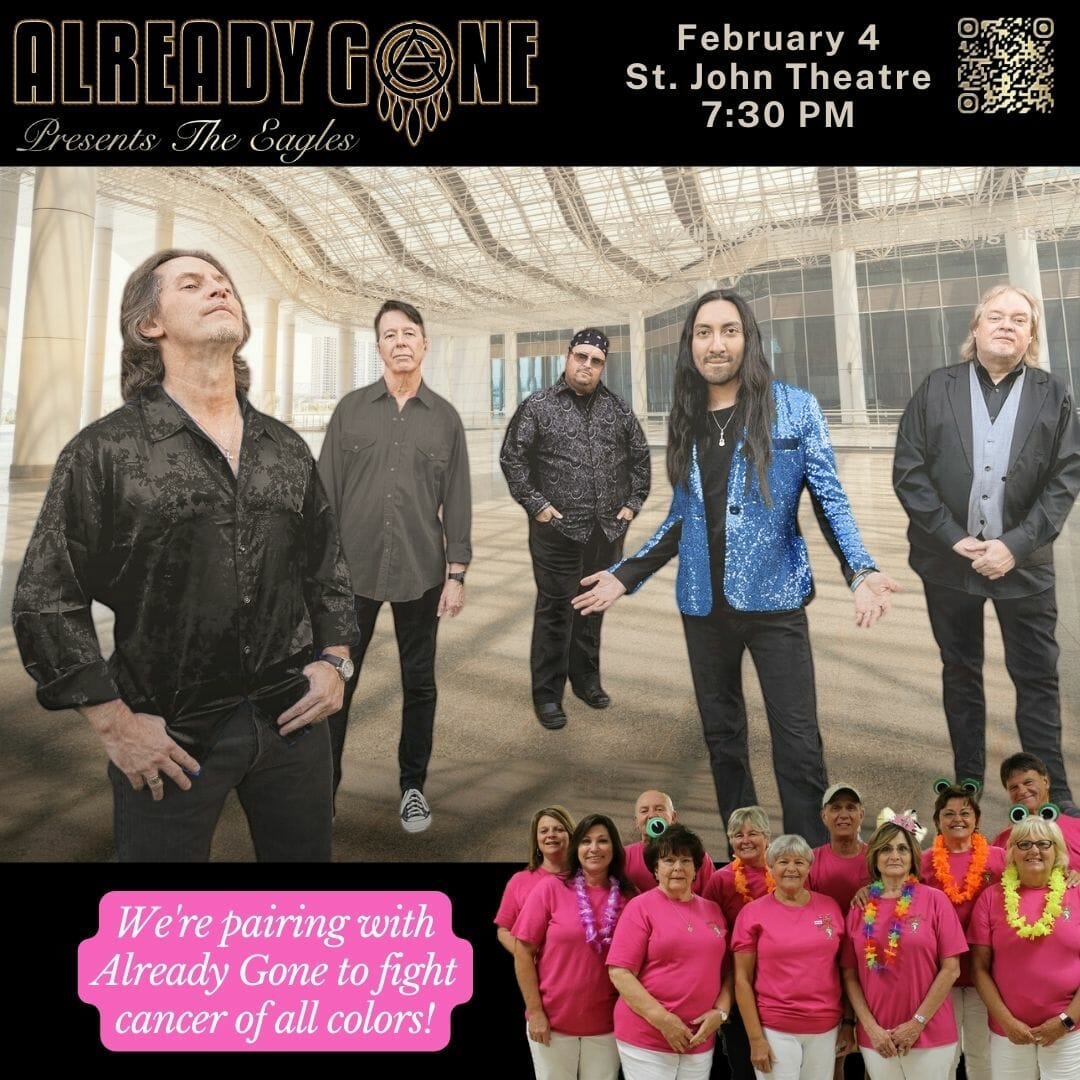 On February 4th Already Gone, an Eagles tribute band from Houston, TX, will perform at St. John Theatre in Reserve, LA.
As per the theater's tradition, a portion of ticket sales from the upcoming show will go towards a charity of the band's choosing. Already Gone has selected the charity Perry's Posse – an organization formed by family and friends of the late Perry Levet from Garyville, LA that provides financial, emotional, and practical support to area cancer patients.
Already Gone's connection with Perry goes back to 1985, when drummer Leroy St. Pierre and bassist Jay Bourgeois (both natives of St. John Parish) and Perry were students at St. Charles Catholic High School and formed their first band together. The three performed together off and on for the next fifteen years in various bands until Jay moved away to Houston. Perry and Leroy continued to collaborate musically until Perry passed away from cancer in 2014. Perry's Posse was formed soon after.
This cause is dear to Already Gone's heart and brings them full circle after closing their first album with the Bourgeois-penned track "Postscript", which was originally titled "Perry's Song" and was inspired by his passing. The band's forthcoming performance in Reserve marks an especially poignant moment for Jay and Leroy as they return to a venue located just miles from where their musical journey began.
Although best known for their incredible tribute to the Eagles, the band's self-penned songs are increasingly receiving recognition as well, with their single "The Open Road" spending two weeks at #1 on the U.K.'s Hotdisc Top 40 charts in 2022. The show at St. John Theatre is expected to sell out, with only 65 tickets available at this writing, so act quickly and join them for an evening of great music, honoring an old friend, and supporting an important cause.