Already Gone Sells Out St. John Theatre
Already Gone, the Houston, Texas band known for their tribute to the Eagles, rocked a sold out crowd in Reserve, LA this weekend, performing both the hits from classic rock legends the Eagles, as well as the band's original music.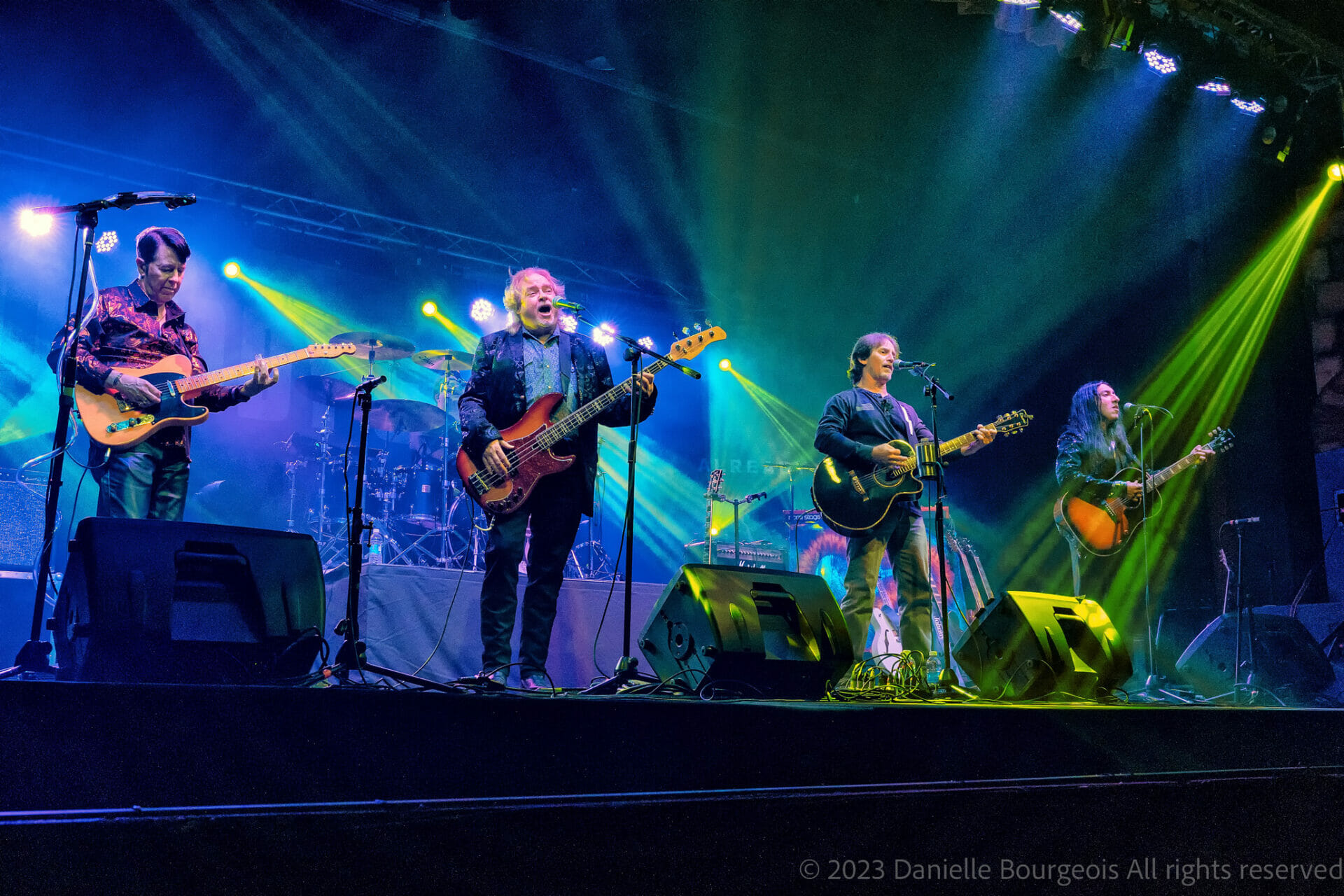 Already Gone's second show at St. John Theatre should have followed closely on the heels of their first successful show there in 2019, but a global pandemic derailed those plans. It would be four years before the band was back in town to play the theater that had been witness to many of Jay and Leroy's first experiences in music and film.
The band opened with a thundering rendition of the Eagles Already Gone that instantly brought the crowd to their feet. Locals BJ & Carl Freeman of LaPlace had distributed bags of glow-in-the-dark necklaces, bracelets, and wands to the crowd earlier, and the crowd punctuated their singalong to songs like Witchy Woman, Those Shoes, and Life In The Fast Lane with green, blue, and red light trails.

The crowd was just as enthusiastic for Already Gone's original music, especially for the patriotic rocker I Still Believe In America. The Open Road, which spent two weeks at #1 on the HotDisc Top 40 UK chart, was also a crowd favorite. The St. John crowd also had the distinction of being the very first audience to hear Days of my Youth, a new original that the band plans to release in the coming months.
The stage production should be mentioned here, as well. The band's sound engineer, Gavin Bateman of Texas Live Sound, pulled double duty by also serving as the band's lighting engineer, deftly setting the mood for rockers and ballads alike.
And speaking of ballads, the band's rendition of the classic Take It To The Limit was simply incredible, especially since it was delivered in the original key. The clear, high notes of the lead vocals were nearly indistinguishable from those first made famous by Randy Meisner, and the tight, choir-like background harmonies that made the Eagles famous were faithfully reproduced.
Afterwards, as what seemed like the entire audience waited in line to take photos with the band, most of the overheard conversations centered on central themes – how incredibly like The Eagles they sounded, and that the show was reminiscent of attending an Eagles concert in the 70s.
That's a pretty good way to spend an evening!