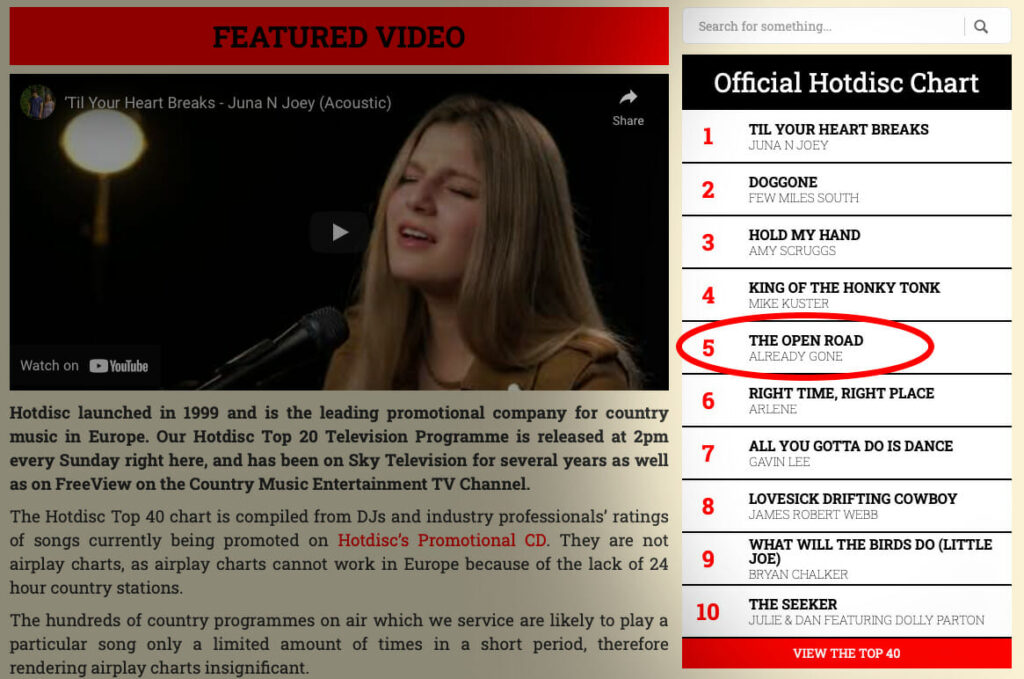 The Open Road Moves Up 4 Spots To No. 5
Since it's debut at #9 last week, The Open Road has continued to climb the Hotdisc Top 40 UK Country charts and is perched at #5 this week. Originally released in 2017, we're delighted it's finding new life with UK audiences.
Although we bill ourselves as classic rock, there's a lot of overlap – and history – between classic rock, country rock, and country. Whatever label The Open Road falls under, we're just happy that it's being introduced to an entire new audience of listeners!
Read More